We are a luxurious, unique facility which is one of its kind in Slovakia, offering accommodation with comprehensive social services in a pleasant environment of the Mošovce Mansion. The mansion is surrounded by its own garden which is freely connected to a spacious park.
However, our greatest asset is our personal approach to everyone. Your mother, father, sibling or child will have a comfortable stay at our facility, enjoying a kind approach by our professional and attending staff.
The credo of our company, proudly inscribed on our logo, is the motto: "Vita bellis est", which can be freely translated as "Life is like a daisy". We provide care with this credo on our minds, thus creating a fully-fledged seven days a week for our clients.
COMFORT ACCORDING TO YOUR CHOICE
Room equipment
We offer long- and short-term stays in several categories of accommodation. You can choose a single bedroom, double bedroom with separate beds, double bedroom, large room with an entrance hall or a spacious suite. Each room has its own bathroom with a shower or bath and own toilet.
At the disposal of each client accommodated in a room with standard equipment is an own bed with bedding, a towel, bed table with a lamp, a chair, own storage space and a common table.
Above standard rooms also contain armchairs, bed covers, blankets, decorative items, a kettle and flowers. They are also equipped with a television with a wide offer of channels. Bathrooms offer towels, dressing gowns, a hairdryer, mats and bathroom accessories.
In the mansion, there is a lift travelling from the ground floor up to the second floor.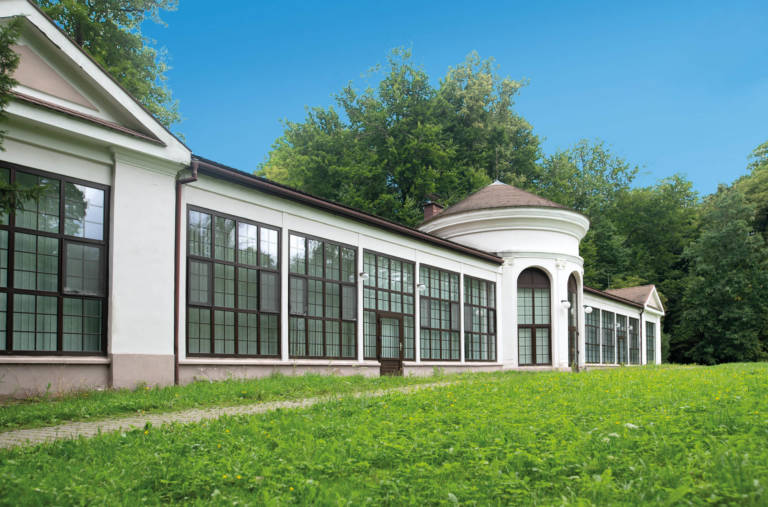 In addition to the beautiful historical building and a large adjacent park ending with a lake, BELIS Mošovce Mansion also offers highly demanded services of the relaxation centre with a swimming pool, sauna, massages, air bubble bath and oxygen therapy.
THE WORLD OF TECHNOLOGIES – TA3
Modern technology in the mansion
Old-time environment, kind staff and modern technology. Watch this interesting footage featuring our mansion, streamed on TA3 television, and you will see the interesting technological gadgets that help both the staff and the clients in the Mošovce Mansion and make the everyday operation of our senior home easier.
WHAT IS A MATTER-OF-COURSE AT OUR FACILITY?
Conditions of the stay
In order to maintain a pleasant family atmosphere, we do not tolerate consumption of alcohol in our facility. We also reserve the right to evict a client from our facility if the behaviour is conflicting or violent.
Due to good hygiene, pets are not allowed to stay in our facility. The interiors of the mansion and the spa pavilion are non-smoking areas.